Just in time for the holiday – we've put together a holiday gift guide to help make your shopping a little easier this year! We made a list and checked it twice to help you chose some fun and very practical gifts that are also great presents for you, your fiance or your bridal party as a way to start prepping for the wedding.
For Her
Stila Sealed with a Kiss Lip Glaze Set, $28.00 $20.00
This seasonal collection contains deluxe sizes of Stila's Lip Glazes in the signature click pen st yle to make lips glossy with saturated colors and shine. These Lip Glazes will keep lips hydrated and protected in the harsh winter cold. Each shade has a matching scent: Pomegranate Sparkle, Ruby Grapefruit, Raspberry, Mandarin Lights, Papaya Pizazz, and Peach.
Philosophy Fresh Cream Eau De Toilette Ornament, $18.00
The Philosophy fan favorite fresh cream fragrance gets into the holiday spirit in an ornament box with cheerful packaging ready for gift giving. The sweet, creamy vanilla scent is delicate and subtle in the 0.5 oz eau de toilette mini fragrance.
Smashbox Art. Love. Color Shadow Set, $10.00
The gift of the Smashbox shadow set takes the guesswork out of choosing what eyeshadow shades to wear together with its coordinated base shade, contour color, and highlighter. Sepia is a set of two rich plum shades and matte beige for a purple take on a smoky eye. To make it even easier, Smashbox included application tips, too! This is the perfect gift for the girl on the go because it's everything she needs for eyeshadow application in one pot and long lasting! Includes: Photo Op Eye Shadow Trio in Sepia, Travel Shadow Brush
We suggest you pop over to The Beauty Cafe in Melrose to pick these beauty essentials up for your stocking! We love to support small business and this season we have made a commitment to shop local for most of our holiday finds.
Ava Hope Designs Pine Cone Necklace, $25.00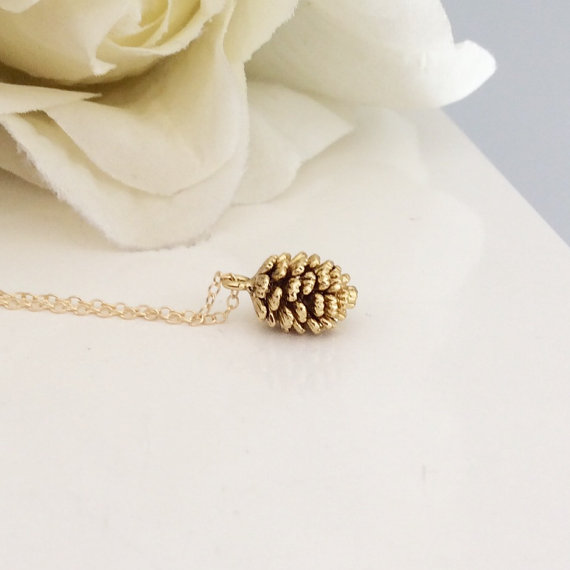 This beautiful necklace is available in a gold and rose gold finish. A pine cone necklace is the perfect accessory to any holiday outfit. The necklace is made in Boston and sold through our favorite  Etsy shop. It comes beautifully packaged and ready for gift giving. Not only is it a pretty necklace, but $1 of sales is donated to the Brigham & Women NICU.
For Him
Terrapin Ridge Farms Pecan Honey Mustard, $7.30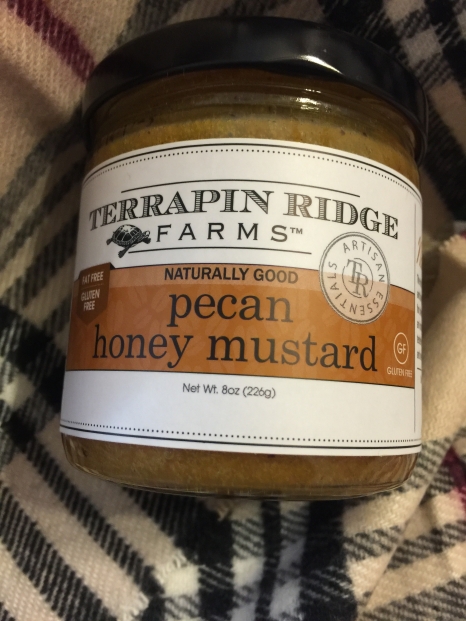 This nutty take on sweet and tangy honey mustard is a delicious gift for any cook or foodie. The all natural, gluten free, fat free, and vegan mustard can be used in a multitude of ways. It is great to glaze meats and vegetables or to use as a sauce for pork and turkey. Our favorite way is as a pretzel dip!
Weather Max All-Weather Notepad, $2.98

This isn't your typical notepad. This is kinda a cool gift for the handy-persons in all of us. The All-Weather notepad from Weather Maxx has specially designed paper that allows you to write on wet paper with a pen or pencil without smudges or tearing keeping notes readable in all wintery weather conditions.



For Hosts/Hostesses
West Emory for J.Crew Bingo Game, $20.00 $10.00

When we opened our POPSUGAR Must have subscription box we knew that this needed to be mentioned as one of the most perfect and fun host or hostess give this holiday season. This Bingo set was so popular at J.Crew that it already sold out! Don't be disheartened though, you can find it for half the original price on E-Bay. It's a clean aesthetic twist on a classic game. Not only does it make game night chic but it is so pretty they won't want to put it away in a closet.
Fabrizia Limoncello , $12.00 and Giardini Di Sole shot glasses – set of 6, $79.00
Instead of just gifting alcohol, adding hand crafted Limoncello shot glasses to drink from – it makes a perfect compliment. The Italian made Giardini Di Sole offers the most amazing hand crafted glassware and this ones pairs perfectly with Italian Limoncello. We love the cocktail ideas Fabrizia has for its lemon liqueur. Click the below picture for a printable PDF!
Patterned Scarf, $15.00 with Alora Ambiance Alora Festa Diffuser, $60.00

Scarves are a stylish present to give a hostess for warmth and comfort. Especially in a classic checked print like this one. In the theme of warmth, this is my ultimate favorite scent for the holidays  the cinnamon and bitter orange diffuser will warm up their house. Festa, meaning "celebrate" in Italian, lasts for 2-3 months so the celebration can last all winter long.
Cheerful Mugs with Candy and Starbucks Gift Card
TJ Maxx has a wide variety of cute holiday and everyday mugs like the Tag mugs we chose. Fill them with some candy or a tasty treat and a Starbucks gift card for the caffeine or chocolate lover in your life.  You will be an instant hit.  We also love the idea of pairing the mug with a jar of local honey and our favorite drink of the season Teavana® Joy 2015 Tea Blend!
For the Dog
Miss Penny's Dog Treats: Gingerbread Men, $8.00 and Cupcakes, $2.00
Win the affection of the household pup when you gift them these all-natural, organic dog treats. The cute "gingerbread" men treats and carob brownies are festive and fun. Call 781-572-7101 to place an order!
Happy Holidays!
 * Post contains affiliate links. This is not a sponsored post. Items in this guide were purchased by me. All opinions are genuinely my own. *